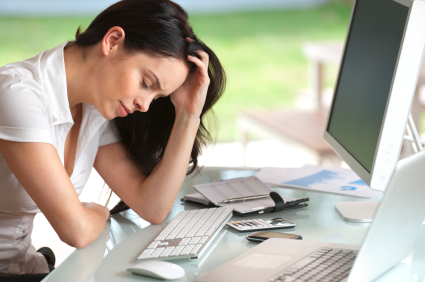 16 Feb

Hypnotherapy for Stress Relief
Hypnosis is perfect for relieving stress and can make it easier for you to sleep all through the night.  We have worked with numerous clients who have tried other types of treatment to reduce stress in their lives without success, but after experiencing hypnosis they are able to finally relax and relieve stress.  In Los Angeles, stress relief is a must for maintain health, happiness and productive in this often chaotic environment.
Stress is considered by experts to be the number one health problem in the United States. There have been plenty of surveys that have reported that:
Forty three percent (43%) of adults are unhealthy due to stress.
Seventy five (75%) to ninety (90%) of the people who go to their primary care physicians do so because they are stressed out.
There are many conditions such as cancer, lung ailments, accidents and suicide that have been tied to large doses of stress.
At least one million (1M) employees call in sick on a daily basis because of stress.  There are major problems at work because stress is hard to get a handle on and balance. It is believed that stress is why there are over a half of a million (500,000) sick days that are attributed to stress every year.
It was proven by a 3-year study that around sixty percent (60%) of employees call in sick because of psychological issues like stress.
It is estimated that fifty percent (50%) of the American workforce suffers from burnout, which is usually in response to job related stress.
Around forty percent (40%) of employees leave their jobs because of stress.
Violence in the work environment is on the rise.  There are about two million (2M) reports of different work related crimes.  When it comes to women in the workforce, homicide is the number one fatal occupational hazard and the number one reason for the death of women in the workforce.
Current studies show how stress is a huge factor when it comes to various medical disorders and problems with the immune system.
Stress is a Form of Mental Expression
It does not matter what type of stress you are experiencing, your body will respond to it.  A Los Angeles Hypnotherapist can really help to alleviate some of your stress and better handle it.  When you are impacted by stress in a negative manner, it takes away your motivation and drive.  You don't feel like getting anything done.  Do you really want to live like this?
The Mind Can Both Produce Stress and Get Rid of It
Hypnosis helps you make constructive use of your subconscious mind.  A successful Los Angeles hypnosis program can focus on reducing your stress and will show you how to personally utilize hypnosis in order to take power breaks all through the day.  They work as well as power naps, but they don't take as much time to get the same great results.  You will also learn how to get rid of your stress, no matter what time of the day it might be.  In addition, you will learn through your therapist how to get the results that you want.  A lot of people seem to think that our hypnosis for stress  in Los Angeles is actually more comforting than  traditional massage.  When you have the ability to calm down and relax, your body is able to do the same.  When this happens, you will start to notice the stress just drip from your body.  You will find peace and relaxation instead.  If this sounds like something that you want to try, call us today for a complimentary consultation at:  (310) 994-9532.