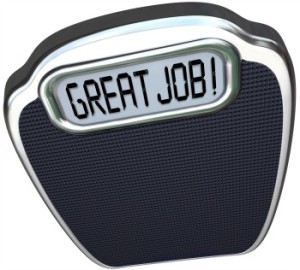 19 Nov

Hypnosis for Weight Loss
Hypnosis for weight loss in Beverly Hills & Los Angeles
Weight loss through hypnosis is a safe and effective way to create a healthy, joyous lifestyle that allows the body and the mind to feel good in the process of attaining and maintaining an ideal weight and body image.
Typically, with diets or any other program designed for weight loss, people start off really well. They start to see changes, but those changes tend not to last longer than a few months. Before people know it, they're back in old habit patterns that were never really broken.
Americans spend $30 billion dollars a year on weight loss products, programs, diet foods, and drinks, but only about 5% of the millions of people who go on diets manage to keep the weight off. The reason for this low success rate is that many people look for a quick fix. They don't realize that in order to permanently lose weight, they need to change what is going on mentally and emotionally, and then clear those blocks.
Permanent weight loss is a process, not an overnight achievement. It is not only about food and exercise, but also about sleeping patterns, stress, relationships, self-love, beliefs, fears, habits, addictions, emotions and other factors. It involves the creation and reinforcement of new beliefs, habits and behaviors, ultimately increasing your confidence and motivation.
A study recorded by the National Center for Biotechnology Information in 1996 showed that people in those given hypnotherapy showed a significantly larger weight loss. It shared that "Averaged across post-treatment and follow-up assessment periods, the mean weight loss was 6.00 lbs without hypnosis and 11.83 lbs with hypnosis. At the last assessment period, the mean weight loss was 6.03 lbs. (2.74 kg) without hypnosis and 14.88 lbs. (6.75 kg) with hypnosis. Correlation analyses indicated that the benefits of hypnosis increased substantially over time."

Personalized Los Angeles and Beverly Hills Hypnosis Sessions
In our sessions together, we explore your goals and what you want to achieve. I believe that every client is different – there are different reasons to lose weight and I personalize every session based on your needs, goals and motivations. We then dig deep into understanding the negative thinking patterns, habits and engage your mind to remove the negative messages and replace them with powerful, positive thoughts and suggestions.
Here is where we use the power of your mind and imagination to create a life that you want to live. These suggestions, coupled with your desire and ability, make you unstoppable. Understand that your mind is engaged, but it's you who's doing the work by being more aware, making better choices and having a more positive attitude towards yourself and life.
So start your new life right now. Give us a call and set up an appointment! We are here to help and want your success as much as you do!
To your success,
Beatrix Wagner C.Ht.