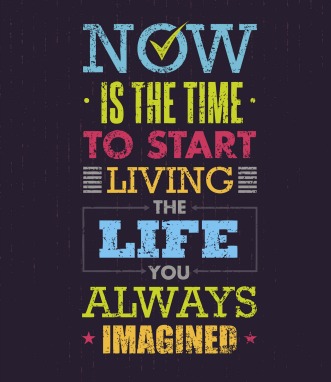 24 Oct

How To Find The Best Life Coach

Do you ever look around and see others living a healthy, prosperous, and happy life? Do you wish you had the same things in your life, but feel like something is holding you back? Do you feel stuck?

The truth is that you can have, be, or do anything you desire. Recognizing where you are at this very moment is the first step towards achievement. One of the most effective ways to determine what is or isn't working in your life is to pay attention to the results of your current efforts on all levels.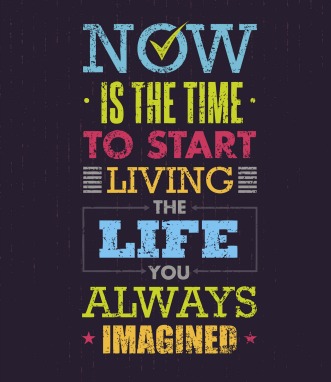 For example, how is your physical health? How are your relationships? Do you feel emotionally balanced when things are difficult or do you feel stressed out and anxious? Are you enjoying life? Are you making the money you want? Are you making incremental improvements in you life and feel like you are moving forward?
If not, then something needs to change, and only you can make it happen.
Others can guide you in life, but no one can do the actual 'push-ups' for you. Take an inventory and be honest with yourself. If you are overweight, for example, all the excuses in the world won't help you lose those extra pounds. The only way to change your results is to change your attitude, behavior, and patterns.
There's no denying that the process can be scary and that it takes time. And that's OK. Success at anything in life takes time. The keys are receptiveness to change and a willingness to open to new strategies that can help us live the life we truly want.
Life Coach Advantage
Making changes in your life – getting unstuck – and creating the life you want is possible by going it alone. But, just as with athletes who want to reach their full potential and excel, a good life coach can make all the difference in helping you develop a plan, change bad habits, build on strengths, and keep you on task when it would be easier to just forget it all.
Los Angeles is a big place. When you are looking for a professional life coach, how do you find the right match?
Whether by referral or an internet search, make sure you get a good feel for the person you are considering before entering into an agreement. Have a phone conversation. Listen to their voice. Research their educational level, and check in with your deepest self to see how comfortable you feel when communicating with a potential coach. Most of all, make sure they can assist you with your particular situation.
Therapists and life coaches often specialize in a particular area and employ different approaches. Don't be afraid to ask questions or address your concerns. Every individual is different. We all have different needs and values that are important to us.
In most cases, you will be looking for a life coach who is kind, compassionate, and understanding. But you also want to make sure that he or she is straight forward and can keep you on track so you can achieve your goals – even when the going gets tough.
Working with the mind to produce lasting change is a lot like a physical workout. The first time you go to the gym you feel good, energetic, and hopeful. But to develop those six-pack abs and get super fit you must remain persistent and truly retrain body.
The conscious mind – where will power, decision making, and logic reside – represents only about 12% of our whole mind's capacity. The subconscious mind, on the other hand, represents the other 88% and is where our emotions, memories, associations and patterns are stored. Those elements and behaviors are deeply integrated within us and are what we are most comfortable with, even if some are negative. They have been a part of us for so long that they have become a 'known' to the mind. By reprogramming your subconscious, you start realizing much different results.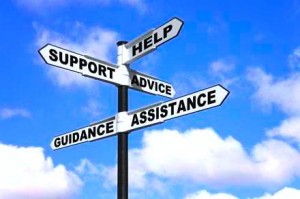 A Winning Combination for Lasting Change
Life coaching focuses on taking action in the present, and moving forward toward your goals. Psychotherapy focuses on working out past issues. As a hypnotherapist and life coach, I have found that combining hypnotherapy and life coaching is a multi-level and very powerful approach to helping people achieve what they want out of life. Life coaching and cognitive therapy engage the conscious mind; hypnotherapy reinforces the desired new behaviors on a subconscious level.
Here are some of the areas in which hypnotherapy and life coaching can be extremely effective:
Addictions
Smoking Cessation
Weight Management
Creating Success & Goal Achievement
Sexual Dysfunction
Insomnia
Emotional Balancing & Improved Relationships
Sports & Performance
Fears & Phobias
Self-Confidence
Stress / Anxiety & Panic Attacks
Coping with Loss
Try Before You Decide
At Hypnosis-LA, the well-being of our clients is of utmost importance. We invite you in. Have a session with us, (in person or on Skype) and then decide if this is really for you. See if we connect and if we can create a long lasting professional relationship that is based on respect, honesty and comfort.
We are dedicated to providing high quality service to all those we interact with. We use effective methods that help clients overcome difficulties, find peace of mind. and approach life with an attitude of openness and availability.
For more information about our life coaching services in Los Angeles and Beverly Hills, contact us at 310-994-9532 or info@hypnosis-la.com. You can also find us on Twitter, Facebook, Google+ & LinkedIn.