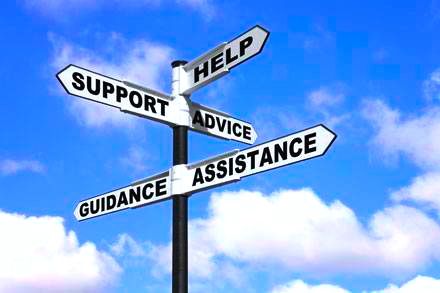 19 Jan

It's Time to Hire a Life Coach
Think of a few specific goals and list them on a sheet of paper. As you see your goals on a daily basis, don't be afraid to experience the emotions that are naturally flowing through you. Use your feelings as motivation to reach your goals.
Stay Positive, Even When it's Hard to Do So
You cannot walk around carrying a lot of doubt, anxiety or frustration. This does nothing to help you. You might not have had the strength previously to reach your goals. Start looking towards the future. Today, you must start using your creative juices and move ahead.
You don't have to have an exact plan for reaching your goals. You can map out a strategy later. Don't feel guilty if you don't have a clue as to what you are doing at this point. Have confidence in your abilities and understand that you have the ability to make your life work.
If you are full of doubt, this will interfere with your overall focus. If you start to doubt your abilities, then just take a breath, get focused and remember that you have overcome challenges in your life and can do it again. You will become confident and optimistic again.
Care for Others
Your goals will have more impact if you invest in the feelings of others as well. Be certain that your daily routine accounts for the welfare of other people. For example, if you are a loving mother, consider starting a fitness group for other busy moms. Or, maybe you would like to be nice to your employees by being an understanding boss when your team doesn't meet your expectations. You can make others happy in so many different ways.
Live Your Life and Be True to Yourself
Live the life that is suitable for you. Make sure that it fits in well with your goals. You need to be as strong as possible and be in tune with your creativity. Why decrease your power?
Eat Healthy, Be Happy
If there are toxins in your body, it will take away your energy and cloud your judgement. There are plenty of resources available to help you eat healthy.
In addition to the right diet, try changing some of the habits that might be keeping you from success. Are you are a heavy drinker or a smoker? These are aspects of your life that might need to be changed or even eliminated.
Look At Yourself Honestly
A lot of times you have to look deep within yourself and be very honest about what you find. It may consist of giving up some of your negative friends. Or, it might involve avoiding some of the people or places that have a negative impact on you. Keep in mind that everything that you do has an impact on something else within your life. Nothing is isolated from the other. So take a look at your life and the things that you are doing. Make sure that all of your actions are beneficial for reaching your goals. Also, ensure that it will help you to realize yourself, which is the key to your creativity and power.
Having a good support system is essential. This is where you can really excel and reach your goals by having a life coach. A Los Angeles life coach can make sure you make the changes you want to see. Life coaching in Los Angeles will keep you motivated to you reach your goals. For more information on getting supported in reaching your goals in 2014 call Hypnosis-LA at: (310) 994-9532.