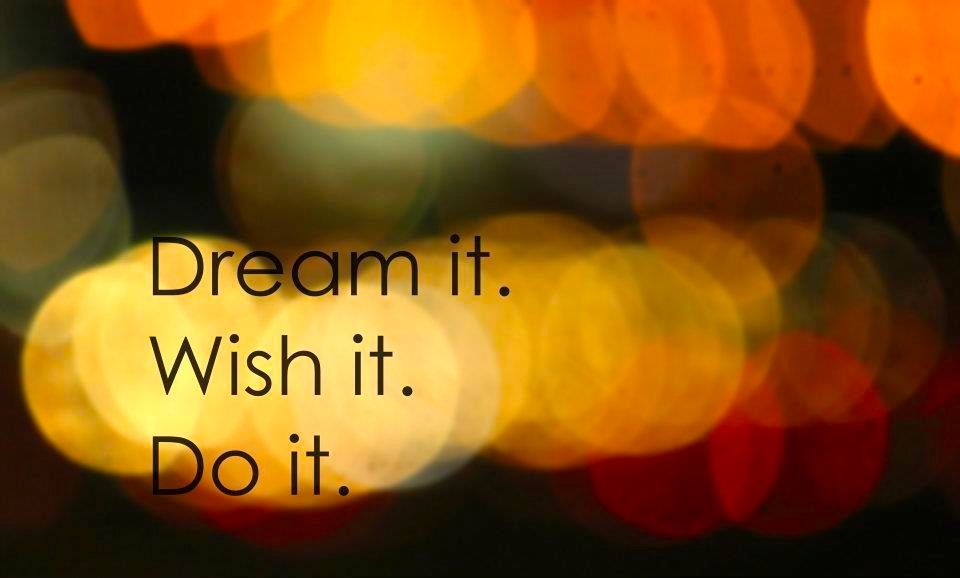 19 Jan

Making Your Dreams Come True in 2014
Ring in 2014 on a good note!  Each time you wake up every day, you have the ability to grow and make real changes that can a meaningful difference in your quality of life.  This time of the year is the best time for taking action.  This is because you are pumped up mentally and have the right attitude for starting afresh and making changes.  Now that the holidays have gone, I wanted to talk to you about settling down and concentrating on a few ideas that will help you to reach your goals. So, let's get to it:
What do you want to accomplish this year?
Where do your dreams take you?  Do you really know what you want to do?  Try writing down some of the things that you want to accomplish.  Maybe you want to start a new career or take off a few pounds this year.  Are you trying to break into the film industry or lose that weight that's affecting your self-image?  Or, are you basically just trying to get healthy in general?
If you do not state specific goals, then you will never do anything significant to reach them.  If you have been vague about goals and really don't have a game plan at this point, sit down and think about everything that you want to accomplish.  Envision the things that you want to get done. Don't limit yourself or impose any restrictions.
Once you know exactly what you want to accomplish, write down the things that you want to do and set a specific deadline for when these things will be accomplished.  For example, if you want to get out of debt in the year 2014, what changes are you willing to make to become debt free?  Maybe you are dreaming of finding the ideal relationship.  What are you going to do to make this happen?  Or, you might decide to give back a little and part-time mentoring position with neighbourhood children, which is something that you were born to do.  These are all things that give you something tangible to work towards.
Be honest with yourself and acknowledge your true feelings.  This is the first step to your full realization and the only way to successfully reach your goals.  Reach deep within to understand your feelings is the best way of figuring out what is really right for you and not your ego talking. Concentrate on getting involved with other people, you will be more susceptible to love and become more opened minded when it comes to love.  You'll be ready.
Having a strong support system is really helpful.  This is where you can really excel and reach your goals by having a life coach.  A Beverly Hills life coach can make sure you make the changes you want to see. Los Angeles hypnotherapy can also will keep you motivated to you reach your goals.  For more information on getting supported in reaching your goals in 2014 call Hypnosis-LA at: (310) 994-9532.