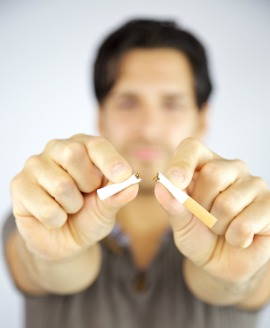 19 Nov

Hypnosis to Quit Smoking
Smoking Cessation Hypnosis in Beverly Hills and Los Angeles
It's not easy to stop smoking, especially in places like Beverly Hills and Los Angeles where the stress of day-to-day living challenges us at every turn. You've tried everything to quit – patches, gum, prescription drugs, and going cold turkey – nothing works. Sure, the first weeks go pretty well, but you can't seem to overcome those moments when you really want a cigarette.
You want to quit smoking because you know it will be good for your health or it's becoming more and more socially unacceptable. Cigarettes are getting too expensive, or you're tired of your clothes smelling like smoke. No matter what your reason is, hypnosis for smoking cessation is a safe and effective way to stop smoking and enjoy better health.
The key difference between hypnosis and other quit smoking programs is that hypnosis creates changes in your mind leading to powerful and results.
People generally smoke for two reasons: nicotine addiction and/or habit. In hypnotherapy, the reason why you smoke requires a different approach in order to help you quit, but no matter what type of smoker you are, together we will dig deep to get to the root of the negative thought patterns and habits and we will engage your mind in order to remove those old associations and replace them with powerful, positive images and thoughts. Quitting becomes natural, without feeling deprived in the process or after.
Personalized Hypnotherapy for Lasting Results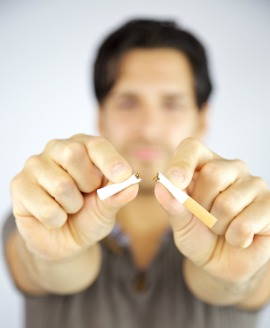 I believe that every client is different as are their reasons to want to quit smoking. I personalize every session based on your needs, goals and motivations. We work together to change the memories and associations connected with smoking cigarettes, and replace them with new associations that support your desire to quit.
Smoking is both a physical and mental activity, so we must change your physical reaction and mental attitude towards smoking. Using imagery and positive reinforcement, we engage fully with the reasons why you want to quit so that your mind and your body are working together to achieve your goal. You will receive powerful tools that you will be able to use long after your hypnosis sessions are over.
Does It Work?
Yes. Hypnosis for smoking cessation does work. Here's what one client had to say about his experience:
"I finally have been able to stop smoking thanks to Beatrix and Hypnosis-LA*. This has been a tremendously rewarding experience and I am very grateful to them." – John, Los Angeles
Smoking is dangerous, and it can take a real toll on your health, sometimes a deadly one. If you're ready to quit smoking, hypnosis can help you reach that goal and make it last.
To your success,
Beatrix Wagner C.Ht.